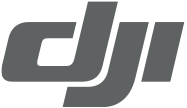 DJI FPV Experience Combo
Product Code: 5355147
---
Sorry, this item is now unavailable...
Features
Description
DJI FPV Experience Combo
Kit Includes:
2x DJI FPV Air Unit
1x DJI FPV Goggles
DJI FPV Goggles
The new DJI FPV Goggles with digital image transmission features high definition, low latency, strong immersion, long-distance transmission, and strong anti-interference. Target users are racing drone pilots and FPV enthusiasts.
The DJI FPV Goggles utilize the DJI HDL FPV Transmission to provide pilots with remarkable HD resolution for both viewing screens. Pilots can now enjoy both superb image quality and minium latency within 28ms
HD Image Quality
The DJI FPV Goggles support and record in 720p/60fps. This high-quality HD view is paired with a latency within 28 ms, providing users with a clear view and faster performance.
Instant Playback
Videos recorded and saved on the microSD card can be replayed instantly through the DJI FPV Goggles.
Audience Mode
Pilots can share camera views with other
DJI FPV Goggles that are set to Audience mode, allowing viewers to see what the racers see.
Compatible with Analog Video Transmission
The DJI Digital FPV System can be used with analog image transmission via a third-party receiver, allowing users to switch between AV and digital video transmissions.
FPV Air Unit
The FPV Air Unit features an ultra-low-latency high-definition digital image transmission, 1080p/60fps video recording, and eight frequency channels, allowing eight pilots to fly simultaneously.
Compatibility
DJI FPV Googles DJI FPV Remote Controller
In the Box
DJI FPV Air Unit (with camera and four M2 screws) x1
Three-in-one cable x1
Antenna (MMCX elbow) x2
Specification:
Weight Air Unit (Camera included): 45.8 g 3.9 g (MMCX elbow each)
---
---