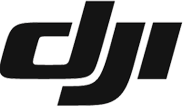 DJI Mavic 2 Intelligent Flight Battery
Home Delivery
In stock

Product code: 5330562
---
£129.00
For Mavic 2 Pro
For Mavic 2 Zoom
Up to 31 Minutes of Flight Time
3850mAh / 59.29Wh Capacity
Built-In Management System
Price Match Promise
Click on the Price Match Promise link below or call us on 020 3322 3387.
Features
For Mavic 2 Pro
For Mavic 2 Zoom
Up to 31 Minutes of Flight Time
3850mAh / 59.29Wh Capacity
Built-In Management System
Description

The DJI Mavic 2 Intelligent Flight Battery has a 3850mAh and 59.29Wh capacity to provide enough power for up to 31 minutes of flight time. The intelligent management System monitors battery status and reports it in real time.