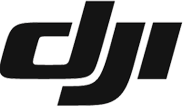 DJI Multi-Functional Backpack for Phantom Series Drones - Ex Display
Product code: 5371429
---
£89.97
Holds Phantom Series Drones with Camera
Semi-Rigid Exterior Shell
Exterior Dimensions:210 x 330 x 530 mm
Sticker Pack Included
 
Deals & Promotions
Click here for our best offers.
Price Match Promise
Click on the Price Match Promise link below or call us on 020 3322 3387.
Features
Holds Phantom Series Drones with Camera
Semi-Rigid Exterior Shell
Exterior Dimensions:210 x 330 x 530 mm
Sticker Pack Included
 
Description

The DJI Multi-Functional Backpack for DJI Phantom Series provides a secure for you to transport your quadcopter plus accessories. It features flexible interior with adjustable dividers to fit the X shape of your aircraft plus a strap to prevent the quadcopter from falling out when opening it in a vertical position. Interior padding along with a semi-rigid exterior shell help protect your investment against bumps and scrapes. An included sticker pack lets you add a personal touch to your backpack.

This backpack holds:

Phantom, Phantom 2, Phantom Vision/Vision+, Phantom 3, or Phantom 4 quadcopter
One Phantom series remote controller
Three flight batteries
Up to 12 propellers
Flight battery charger
15" Laptop

Ex-display products are in full working condition but may have some cosmetic marks or scratches. They are supplied with the manufacturer's 12 month warranty and are subject to the usual terms & conditions. We always ensure all our ex-display items are cleaned and tested before we send them out, with each item handled in a hygienic environment and individually wrapped and sealed. With the current Covid-19 situation we are taking extra stringent measures to make sure each item goes through a thorough cleaning process with items only handled using gloves before being safely packaged and sent out.